Search results for "Hair Thinning"
---
Hair Thinning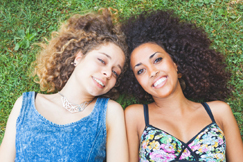 How to Thicken Thinning Hair
Hair-strengthening nutrient such as Biotin, Panthenol, Collagen, and Horsetail, are just a few of the natural ingredients found in the following hair thinning products:
Biotin …High potency B-vitamin promotes thicker, healthy-looking hair from the inside out.
Collagen Supplements …This structural protein is a necessary nutrient for thicker, fuller, healthy-looking hair. Support your body's natural supply with Collagen teas and powders. New!
Herbal Glo Thinning Hair Shampoo …Helps increase the thickness, body and texture of each hair strand.
Discover more natural hair-strengthening supplements

The "B" For Beautiful Hair, Skin & Nails
Item #V25A
---

Stimulate Hair Growth & Thicken Thinning Hair
Item #A45C
---

Yeast-free Biotin Dietary Supplement
Item #BBL37
---

Scalp Spray for Thicker, Fuller, Healthier Hair
Item #A48T
$9.95
SRP

$10.99

Save $1.04
---

Thickening Formula For Thinning Hair & Scalp Problems
Item #A48A
$8.99
SRP

$11.99

Save $3.00
---

Thinning Hair & Scalp Problem Treatment
Item #A48B
---

Support Hair & Scalp Nourishment with Hyaluronic Acid
Item #AHY08
---

A 2 Minute Miracle For Thin, Fine Hair
Item #A45S
---

Build Body & Strength With Biotin And Provitamin B5
Item #A45R
---
For more results, click here for Advanced Search