Search results for "Hair Skin And Nails"
---
Hair Skin And Nails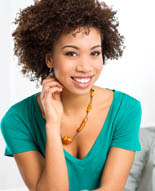 Natural Solutions For Healthy Hair, Beautiful Skin and Strong Nails
The secret to gorgeous hair, radiant skin, and strong nails is simple - proper nourishment. No cream, conditioner, or cosmetic can correct dietary deficiencies. You need to replenish vitamins and minerals daily; otherwise, your body will steal these vital nutrients from your hair, skin, and fingernails. The result? Lifeless hair, dull skin, and cracked nails.
Beautify yourself from within with nature's solutions:
Biotin ...the beauty "B" vitamin that promotes healthy hair growth
Super EPA Omega 3 ...nourishes and moisturizes dry skin, hair and nails from the inside out
Horsetail Herb ...provides natural Silica for healthy, thicker hair and strong nails.
Vitamin C ..."one of your skin's best friends", says Dr. Susan Smith Jones.
Nature offers the winning combination for timeless beauty...Start reaping the benefits today!
---
---
---
---
---
---
---
---
---
---
---
---
---
---
---
---
---
---
---
---
---
---
---
---
---
---
---
---
---
---
---
---
For more results, click here for Advanced Search