Search results for "Hair Shampoos And Conditioners"
---
Hair Shampoos And Conditioners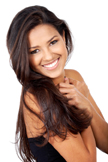 Herbal Hair Care for Healthy Hair & Scalp
Love your locks with herbs, botanical ingredients and moisturizing oils formulated to strengthen, protect and repair.
2 in 1 Thickening Shampoo & Conditioner …Daily shampoo & conditioner for men promotes thicker, fuller hair.
African Shea Butter Conditioning Shampoo …Moisturizing shampoo restores dry, damaged hair.
Color Care Shampoo …Extra gentle cleansing shampoo protects bleached or color-treated hair.
Therapeutic Botanical Shampoo … …pH balanced shampoo helps control dandruff and soothes dry, itchy, flaky scalp.

Cleanses & Soothes Dandruff, Seborrhea & Itchy Scalp
Item #A41D
---

Thickening Formula For Thinning Hair & Scalp Problems
Item #A48A
$8.99
SRP

$11.99

Save $3.00
---

Thinning Hair & Scalp Problem Treatment
Item #A48B
---

Purifying Fir and Balancing Sage Conditioner
Item #AAP06
---

Purifying Fir and Balancing Sage Shampoo
Item #AAP05
---

Conditioning Cleanser Leaves Hair Shiny & Soft
Item #A41
---

A 2 Minute Miracle For Thin, Fine Hair
Item #A45S
---

Build Body & Strength With Biotin And Provitamin B5
Item #A45R
---

Purifying Rosemary and Refreshing Mint Conditioner
Item #AAP02
---

Purifying Rosemary and Refreshing Mint Shampoo
Item #AAP01
---

Deep Cleansing Shampoo Helps Reduce Flaking
Item #A49J
---

Gentle Neem Shampoo For Sensitive Scalp
Item #A41G
---

Gentle Clarifying Shampoo Removes Buildup & Residue
Item #A5K
---
For more results, click here for Advanced Search