Search results for "Favorites"
---
Favorites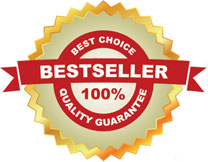 Favorite Natural Remedies
Discover our customer's top picks for natural remedies. These time-tested formulas, high performance supplements, and traditional beauty products are among some of our best-selling items.
Some of the most requested natural remedies are:
Activated Charcoal Toothpaste: Fluoride-free toothpaste detoxes and whitens teeth.
Bowel Cleanser: This fast-acting laxative blend have been a favorite for over 30 years!
Garcinia: The popular herbal fat burner is a new favorite for effective weight loss.
Sinus Blaster Spray: Fast-acting spray provides immediate relief for sinus discomforts.
Suprema Dophilus: High potency 8-strain blend for superior digestive & intestinal support.
Discover your new favorite!
---
---
---
---
---
---
---
---
---
---
---
---
---
---
---
---
---
---
---
---
---
---
---
---
---
---
---
---
---
---
---
---
---
---
For more results, click here for Advanced Search