Search results for "Deodorant"
---
Deodorant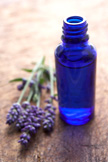 Natural Ways To Stay Fresh & Odor Free
Natural deodorants help you smell fresh and control body odor by using mineral salts, herbal extracts and pure essential oils that kill odor-causing bacteria. Note: Natural deodorants are not antiperspirants (meaning they don't plug or block your sweat ducts, which is one of the body's way to flush toxins). Our wide selection of aluminum-free deodorants offers a safe and effective way of feeling fresh:
Activated Charcoal Deodorants …All-day freshness with the neutralizing power of Charcoal.
Aloe Herbal Roll-On …Non-irritating Aloe-based deodorant keeps you dry and odor-free all day.
Crystal Deodorants … Natural mineral salts eliminates odor causing bacteria.
Tea Tree Oil Roll-On Deodorant …Control odor with antibacterial Tea Tree Oil, Baking soda and Sage oil.
---
---
---
---
---
---
---
---
---
---
---
---
---
---
---
---
---
---
---
---
---
---
For more results, click here for Advanced Search