Search results for "Cold Sores"
---
Cold Sores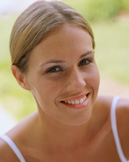 Natural Cold Sore Relief
Cold sores are painful fluid-filled blisters that form on the borders of the lips caused by a herpes virus. They may appear with colds, fevers, exposure to excessive sunlight, or menstrual periods, as well as during periods of stress or illness. Consider the following remedies and lip creams for soothing, relief:
Cold Sore Homeopathic Relief …Soothing salve with Calendula and Lemon Balm, relieves dry, itchy skin and swelling.
Super Lysine + Cold Sore Treatment …Moisturizing ointment helps clear up cold sores in half the time! Best Seller
Super Lysine Tablets …Herbal blend helps support immune function so important for control and prevention.
Visit our Wellness Guide for more helpful self-care steps.

Relieves Eruptions, Swelling & Itching
Item #A66I
---

Get Fast Pain Relief & Cut Healing Time In Half
Item #A62F
---

Lip Treatment & Protectant With Lysine & Herbs
Item #A62E
---

Immune Blend For Control & Prevention
Item #B49E
---
For more results, click here for Advanced Search