Search results for "Chinese Remedies"
---
Chinese Remedies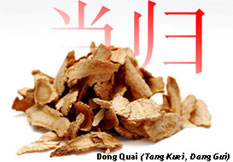 Ancient Chinese Herbs for Modern Well-Being
Traditional Chinese Medicine is a complete medical system that dates back to at least 5,000 years ago! It focuses on balance and on nourishing the heart, spleen, liver, lungs, and other vital organs. Modern remedies combine knowledge from past Chinese herbals such as the legendary Shen Nong Herbal and Pen Ts'oa Kang Mu.
Empower your health today with the ancient remedies of yesterday:
Astragalus (Hang Qi) …As one of the primary herbs in the traditional or Fu Zheng therapy, Astragalus is valued for its immune-defense properties.
Dong Quai (Dang Gui)…Warming root balances the female hormonal system; specific for the heart, liver and spleen.
Ginseng (Ren Shen) …The energizing herb is available in "cooling", "heating", and "neutral" varieties for different body systems.
Learn more about this ancient form of medicine.

Don't Get Caught With Your Guard Down!
Item #031AX
---

The Tiny Seed With Big Benefits
Item #161X
---

Unlock The Secret To Youthful Energy & Vitality!
Item #168AX
---

Unlock The Secret To Youthful Energy & Vitality!
Item #168ARX
---

Unlock The Secret To Youthful Energy & Vitality!
Item #P168ARX
2 @ $10.24 each
---

Restorative Tonic for Stress Support
Item #376AW16
---
For more results, click here for Advanced Search