Search results for "Breast Health"
---
Breast Health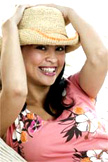 Natural Breast Health Remedies
From puberty to post-menopause, maintaining breast health is an important women's health issue. Regular exercise, essential fatty acids in fish, avocado and flaxseeds all offer protective benefits.
Get additional breast health support with the following soothing remedies:
Evening Primrose Oil …provides precious GLA fatty acid for pre-menstrual breast discomforts.
Chaste Tree (Vitex) …promotes estrogen-progesterone balance, one key factor for breast health.
Fibroid Defense…18-herb blend promotes hormone balance and breast comfort.
See our Wellness Guide for additional Breast Health articles

The Precious Oil For Beautiful Skin & Female Vitality!
Item #V49
---

Gentle PMS & Menopause Relief
Item #101AX
---

Curcumin-Grape Seed Extract For Powerful Cellular Protection
Item #BEP01
---

Promote Healthy Estrogen Metabolism
Item #BSN04
---

Breast & Uterine Health Blend
Item #B36S
---
For more results, click here for Advanced Search