Search results for "Body Odor"
---
Body Odor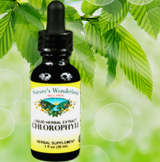 Natural Solutions To Control Body Odor
Natural deodorants and internal deodorizers offer safe solutions for many who are unwilling or unable to use chemically-prepared products. These natural options utilize mineral salts as well as anti-bacterial herbs & oils to kill odor-causing bacteria. NOTE: Natural deodorants DO NOT prevent perspiration, the body's natural way to release toxins, rather they blend herbs & oils that help minimize excess sweating.
Consider these natural solutions to eliminate embarrassing body odor:
Chlorophyll…The herbal detoxifier acts an internal deodorizer to counteract body odor & bad breath
Essential Oils…Botanical oils like Coriander, Sage, Tea Tree & Bergamot kill odor-causing bacteria and make effective deodorizers
Organic Body Care Recipes…A great DIY guide book that shows how you easy it is to make your own deodorizers using readily available herbs, essential oils and common kitchen ingredients
Smell fresh, clean, and odor-free with natural body care solutions.
Cleanse & Build Healthy Blood
Item #SK59
---
Spicy, Stress-Relieving Scent
Item #521-10
---
Stay Dry And Odor Free All Day
Item #A4
---
Quickly Stop Embarassing Odors
Item #A60B
---
Get Aluminum-Free, 24 Hour Odor Protection
Item #A5S
---
Get Aluminum-Free, 24 Hour Odor Protection
Item #A5R
---
Fragrance Free, Aluminum-Free Odor Protection
Item #A4N
$4.99
SRP

$5.99

Save $1.00
---
Aluminum-Free Odor Protection
Item #A6M
$3.99
SRP

$5.99

Save $2.00
---
Aluminum-Free Odor Protection
Item #A6A
$4.99
SRP

$5.99

Save $1.00
---
Aluminum-Free Odor Protection
Item #A6F
$4.99
SRP

$5.99

Save $1.00
---
Fragrance Free, Aluminum-Free Odor Protection
Item #A4R
---
175 Homemade Herbal Formulas For Glowing Skin & A Vibrant Self
Item #9142Q
---
Garden Sage Essential Oil
Item #552C-10
---
For more results, click here for Advanced Search