Search results for "Acne"
---
Acne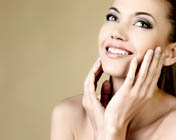 Natural Remedies for Clear, Blemish-Free Skin
Herbs and natural remedies offer a proactive approach to a blemish-free complexion. A diet high in fresh fruits and vegetables and low on fatty, sugary foods can also maximize the nutritional support of any natural remedy you choose.
Promote clear, healthy-looking skin with nature's beauty secrets:
Acne Creme …Non-drying, anti-bacterial skin cream heals and clears blemishes.
Black Soap …Traditional African recipe deep cleans and resolves troubled skin.
Burdock …The herbalist's choice for clear skin because it helps to balance hormones and promote healthy liver function – factors for healthy complexion.
Tea Tree Oil …Use this effective antibacterial oil for spot treatments and skincare blends.
Visit our Wellness Guide for more skin care tips
---
---
---
---
---
---
---
---
---
---
---
---
---
---
---
---
---
---
---
---
---
---
---
---
---
---
---
---
---
---
---
---
---
For more results, click here for Advanced Search