Search results for "Acne"
---
Acne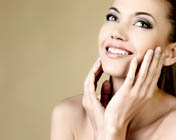 Natural Remedies for Blemish-Free Skin
Discover natural homeopathic remedies and gentle skincare products to help fight acne and maintain healthy skin.
Acne Creme …Non-drying, anti-bacterial skin cream heals and clears blemishes.
Black Soap …Traditional African recipe deep cleans and resolves troubled skin.
Blemish Touch Stick…Instantly apply to blemishes and other minor skin irritations.
Visit our Wellness Guide for more skin care tips

Superior Support For Liver & Gallbladder Function
Item #035RX
---

Antibacterial Facial Scrub For Smooth, Clear Skin
Item #A77G
---

Antibacterial Cream Fights Acne & Blemishes
Item #A76A
---

Relieve Acne and Breakouts
Item #A66B
---

Wash Away Dirt, Oil and Bacteria
Item #AAF01
---

Draw Out Splinters & Blackheads From Skin
Item #A66C
---

Traditional African Black Soap for Glowing Skin
Item #A1B
---

Essential Oil Blend For Skin Blemishes
Item #A59T
---

Homeopathic Medicine For Boils & Acne
Item #ABO08
---

Treatment Cream For Scars, Wounds & Stretch Marks
Item #A72G
---

Multipurpose Skin Care Oil
Item #A59H
---

Sulfur Soap Helps Eliminate Breakouts
Item #A28G
---

Ultra-Moisturizng Blemished Skin Soap With Bright, Tart Scent
Item #AIW06
---
For more results, click here for Advanced Search