Penn Herb Wellness Guide
Avoid Early Sunburn for Later Skin Health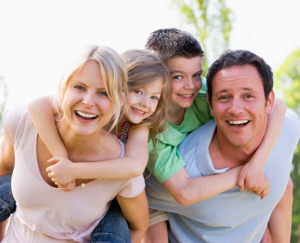 Remember that since both UVB and UVA rays contribute to skin cancer and skin aging, it's best to use a "broad-spectrum" sunscreen
A timely reminder as we head into the summer season: new research reports the unsurprising connection between
sunburns
early in life and several types of skin cancer. According to data collected on nurses and reported in the journal
Cancer Epidemiology, Biomarkers & Prevention,
risk of basal cell carcinoma, squamous cell carcinoma, and melanoma is higher in white women who get five or more blistering sunburns as a teen or young adult.
As usual, prevention is the best medicine. So take a minute to refresh yourself on the best practices for summer safety:
Cover up those kids: As the new study points out, early exposure can have later consequences, so take care to establish a daily sun protection routine so that applying sunscreen in the morning and remembering sunglasses becomes second nature.

Discover more tips for sun-savvy parents.

Choose a good sunscreen: Regulations for these life-saving lotions have evolved in recent years, to better protect you and your loved ones. Remember that since both UVB and UVA rays contribute to skin cancer and skin aging, it's best to use a "broad-spectrum" (limited to products with SPF 15+) that limits exposure to both types of ultraviolet rays.

Read more about how to pick the best sunblock.

Seek natural support: Antioxidants such as vitamins C and E (both topical and as supplements) may help protect the skin from sunburn, while herbal remedies such as aloe may soothe the skin after burning.

Learn more about sunburn protection.
Copyright 2020 TraceGains, Inc. All rights reserved.