Search results for "Mens Skincare"
---
Mens Skincare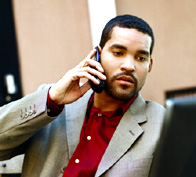 Natural Skincare for Men
No doubt about it, what you put on your body is just as important as what you put in it. Natural ingredients such as Aloe, Vitamin E, and pure essential oils go a long way to moisturize dry skin, groom your beard or soothe razor-irritated skin.
Look your best with these popular men's grooming skincare products:
2-in-1 Thickening Shampoo & Conditioner…Daily cleanser and moisturizer for fine, thinning hair.
Hair, Skin & Nails for Men…Men's multivitamin provides targeted nutrients for vital hair, healthy skin and strong nails.
Post Shave Face Lotion…Fragrance-free, non-greasy lotion soothes dry, razor irritated skin.
Radmen Hempy Beard Oil…Lightweight oil promotes a healthier, shinier beard while eliminating breakage. New!
Visit our Wellness Guide and discover tips to prevent and manage conditions that affect your skin, hair, and nails.
Guys, Get Stronger, Thicker, Fuller Hair
Item #AEM5039
---
Men's Body Wash and Facial Cleanser
Item #AEM5046
---
Condition Beard & Soothe Skin
Item #AEM5054
---
Condition Beard & Soothe Skin
Item #AEM5053
---
Men's Hydrating Body Wash and Shower Gel
Item #AEM5036
---
Men's Hydrating Body Wash and Shower Gel
Item #AEM5035
---
Fragrance Free Lotion For Dry & Razor Irritated Skin
Item #AEM5044
---
Prevent Breakouts With Skin Clearing Face Wash
Item #AEM5051
---
Exclusive Blend For Today's Health-Conscious Man
Item #A53F
$10.99
SRP

$13.95

Save $2.96
---
Men's Lightweight Hair Styling Cream
Item #AEM5050
---
Get Long Lasting, Aluminum-Free Odor Protection
Item #AEM5045
---
Get Long Lasting, Aluminum-Free Odor Protection
Item #AEM5038
---
Get Long Lasting, Aluminum-Free Odor Protection
Item #AEM5040
---
Shaving Gel Protects Sensitive Skin
Item #AEM5048
---
For more results, click here for Advanced Search