Search results for "Diuretics"
---
Diuretics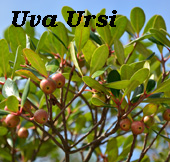 Maintain Healthy Fluid Balance
Throughout the ages, herbalists have used natural diuretics to support healthy kidney activity, increase the flow of urine to flush the bladder, and to relieve temporary water weight gain.
Help maintain the body's fluid balance with these traditional herbal remedies:
Uva Ursi: One of nature's most valuable diuretic & urinary antiseptic! It goes to work immediately to soothe urinary and bladder discomforts.
Water Away Plus: Extra strength support for bloating, temporary water weight-gain, and other symptoms associated with the menstrual cycle.
Water Pill: Best-selling blend of diuretic herbs PLUS potassium.
NOTE: Water retention should be properly diagnosed by a healthcare professional.
---
---
---
---
---
---
---
---
---
---
---
---
---
---
---
---
---
---
---
For more results, click here for Advanced Search