Search results for "Cooking and Seasoning"
---
Cooking and Seasoning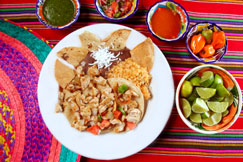 Flavorful Spices And Seasoning Blends For Your Favorite Recipes
The complex flavors, exotic aromas and tantalizing taste sensations of our premium culinary spices and custom mixes can turn otherwise mundane dishes and drinks into the exotic. Wake up your taste buds and your favorite recipes with nature's flavor enhancers!
Do you have these in your spice rack?
Arrow Root: Gluten-free starch for thickening jellies and cream-based sauces.
Chili Powder: The vibrant spice wakes up flavor of meat and vegetable dishes.
Black, White, Green and Pink Peppercorns: Get them separately or blend them all together for a complex flavor burst.
Saltpeter, Food Grade: The #1 ingredient you'll need for curing meats.
Search our Recipe Center and discover new ways to use today's popular spices
---
---
---
---
---
---
---
---
---
---
---
---
---
---
---
---
---
---
---
---
---
---
---
---
---
---
---
---
---
---
---
---
---
---
---
---
---
---
---
---
---
---
---
---
---
---
---
---
---
---
For more results, click here for Advanced Search