Search results for "Books-Nutrition"
---
Books-Nutrition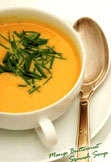 Discover The Healing Power of Whole Foods
"Let thy food be thy medicine and thy medicine be thy food." — Hippocrates
Prepare wholesome, delicious, and nutritious meals and discover how to use food's healing properties:
Raw Inspiration: Raw food chef Lisa Montgomery shows you how to prepare delectable meals & desserts, as well how to maintain a raw food lifestyle.
Recipes For Health Bliss: Make & enjoy over 260 scrumptious, healthy recipes the entire family will love. Full color!
The World's Healthiest Foods: Discover over 500 easy-to-prepare recipes that contains 5 or fewer ingredients.
Find a variety of gluten-free, vegetarian, kid-friendly, and other healthy recipe ideas
How To Use This Powerful Cleansing & Healing Elixir
Item #9200H
---
21 Simple Choices To Create More Joy & Less Stress
Item #9261
---
21 Simple Choices To Create More Joy & Less Stress
Item #9261-GFT
---
Look & Feel 10 Years Younger In 90 Days!
Item #9261A
---
A Step-By-Step Guide To Healing With Herbs, Foods & Supplements
Item #9221T
---
Foods To Prevent & Reverse The Most Common Forms Of Cancer
Item #9252C
---
America's #1 Guide To Natural Health - Totally Revised & Updated
Item #9618P
---
Prepare Delicious Raw Foods & Tempting Desserts
Item #9800
---
A Fun Way To Teach Children The Nutritional ABCs
Item #9260-GFT
---
A Fun Way To Teach Children The Nutritional ABCs
Item #9260
---
For more results, click here for Advanced Search