History (1990-Present)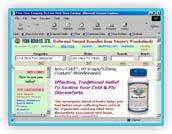 In the mid 1990's, we developed one of the first websites to offer a complete line of herbs and natural remedies. Although there are many websites offering herbs today, often you cannot be sure of who you are dealing with - and the reputation of the company. Be assured that when you order from Penn Herb Company Ltd., whether by mail, fax, phone or online, you will receive the same high quality herbs, spices and natural remedies our customers have known and trusted since 1924. Click these links to browse our complete on-line catalog of Herbs, Spices, Liquid Herbal Extracts, Special Formulas, Olbas Remedies, Essential Oils, and Vitamins.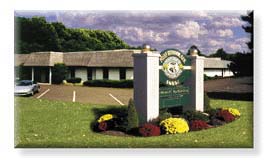 To meet the demands of ever-increasing business and assure we could meet our customer's needs in the future, a new facility in Northeast Philadelphia was purchased and opened in 1995, while retaining our retail store at 603 North 2nd Street. This 46,000 square foot building has provided us with the necessary room for further expansion, better efficiency, and improved quality control. The offices, order-taking and customer service departments have been greatly expanded and updated. Additionally, modern herb processing facilities have been installed with the latest cutting, sifting, packaging, bottling and encapsulation equipment. Our shipping department has been enlarged to enable prompt and efficient shipping worldwide of many orders daily.
I
n 2000, the retail store at 603 North Second Street in Philadelphia was modernized and expanded. With natural oak cabinets and terra cotta tile floors, visitors are warmly welcomed into Nat

ure's Wonderland. A cheerful staff awaits to help you find whatever herbs and remedies you seek. Self-service enables you to explore at a leisurely pace and read product labeling, or get what you need quickly and be on your way. The addition of refrigerated cases now makes it possible to enjoy a tasty snack or delicious, healthy beverage while you shop.

As we move into the second decade of the 21st century, the values that have been the cornerstone of Penn Herb Company, Ltd. for over 87 years continue to be our top priority. As always, customer satisfaction, an extensive selection of herbs, formulas and remedies, and premium quality will continue to be our goals. The business is now in the capable hands of the next generation. William Betz, Jr. and Ronald Betz, sons of William Betz, Sr. They are active on a daily basis at our company headquarters, overseeing daily operations. We welcome your comments and suggestions. Contact us anytime and let us know how we can help you!
Healthfully Yours,
The Betz Family