Customer Favorites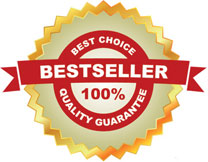 Favorite Natural Remedies
Discover our customer's top picks for natural remedies. These time-tested formulas, high performance supplements, and traditional beauty products are among some of our best-selling items.
Some of the most requested natural remedies are:
Bowel Cleanser: This fast-acting laxative blend have been a favorite for over 30 years!
Face Doctor Soap: Our best-selling complexion soap for skin blemishes and redness.
Garcinia: The popular herbal fat burner is a new favorite for effective weight loss.
Goldenseal & Myrrh: A staple for any natural medicine cabinet, this versatile herbal combo can be used both externally & internally for whole body health.
Choose your favorite!
---
---
---
---
---
---
---
---
---
---
---
---
---
---
---
---
---
---
---
---
---
---
---
---
---
---
---
---
---
---
---
For more results, click here for Advanced Search